Portalekonomi.com—Dell Technologies sudah mengumumkan spesifikasi serta harga laptop gaming Alienware M- Series miliknya di Indonesia.
Dell merilis seri Alienware yang ditenagai oleh prosesor Intel serta AMD untuk mempermudah para pecinta games di Indonesia.
Dell bekerja sama dengan Intel serta AMD tidak cuma buat menyediakan teknologi gaming terbaru, namun mereka mau membuat terobosan di dunia PC gaming.
 Baca Juga: Laptop Gaming Dell Alienware dan Seri G Resmi di Indonesia, Harga Mulai Rp 16,5 Jutaan
"Kami percaya para gamer akan menyambut baik kehadiran Alienware di Indonesia, Vietnam, Kamboja, Brunei Darussalam, Myanmar dan Mongolia," ucap Anothai Wettayakorn, Vice President Asia Emerging Markets dan South Asia Consumer Business, Dell Technologies pada sesi peluncuran laptop tersebut, Rabu (29/9).
"Alienware is a brand that sticks to high-performance PCs that support gaming experiences," said Wettayakorn.
Alienware dikenal selaku pelopor dalam games PC dengan pengalaman 25 tahun di industri ini. Tidak hanya itu, Alienware diketahui dengan desain premium yang tahan lama.
Alienware m15 R6 dan m15 Ryzen Edition R5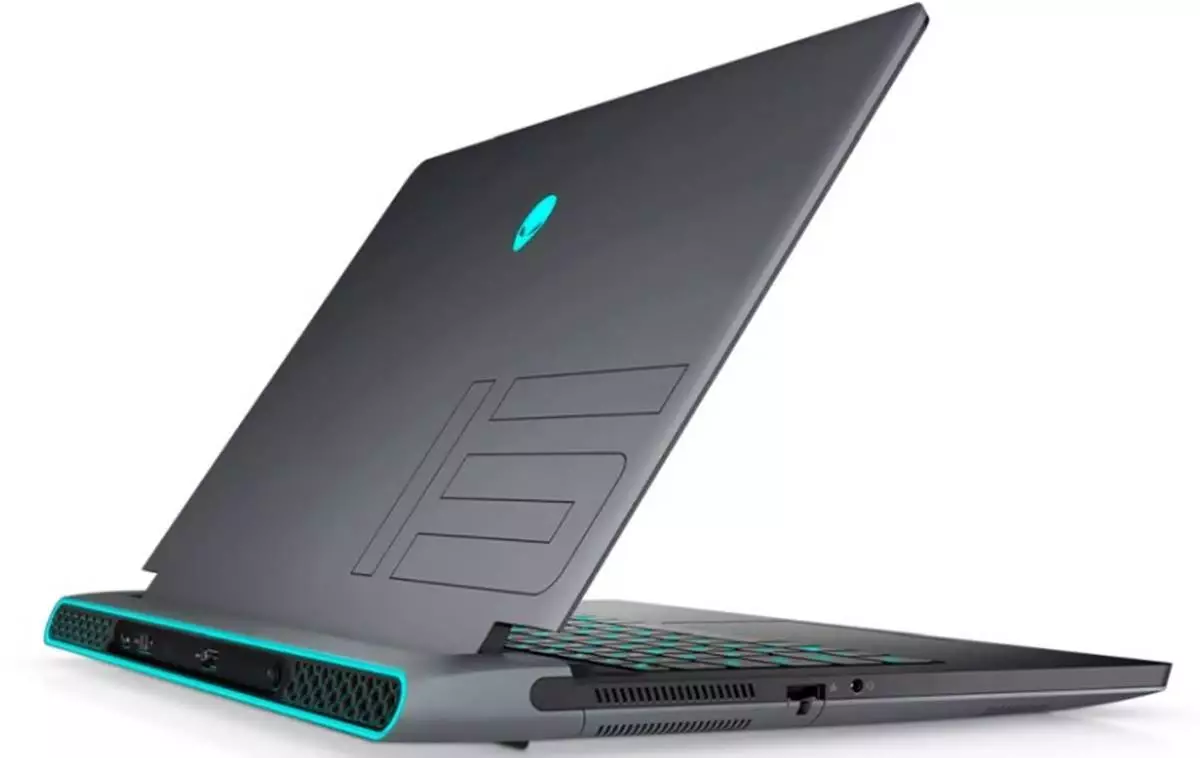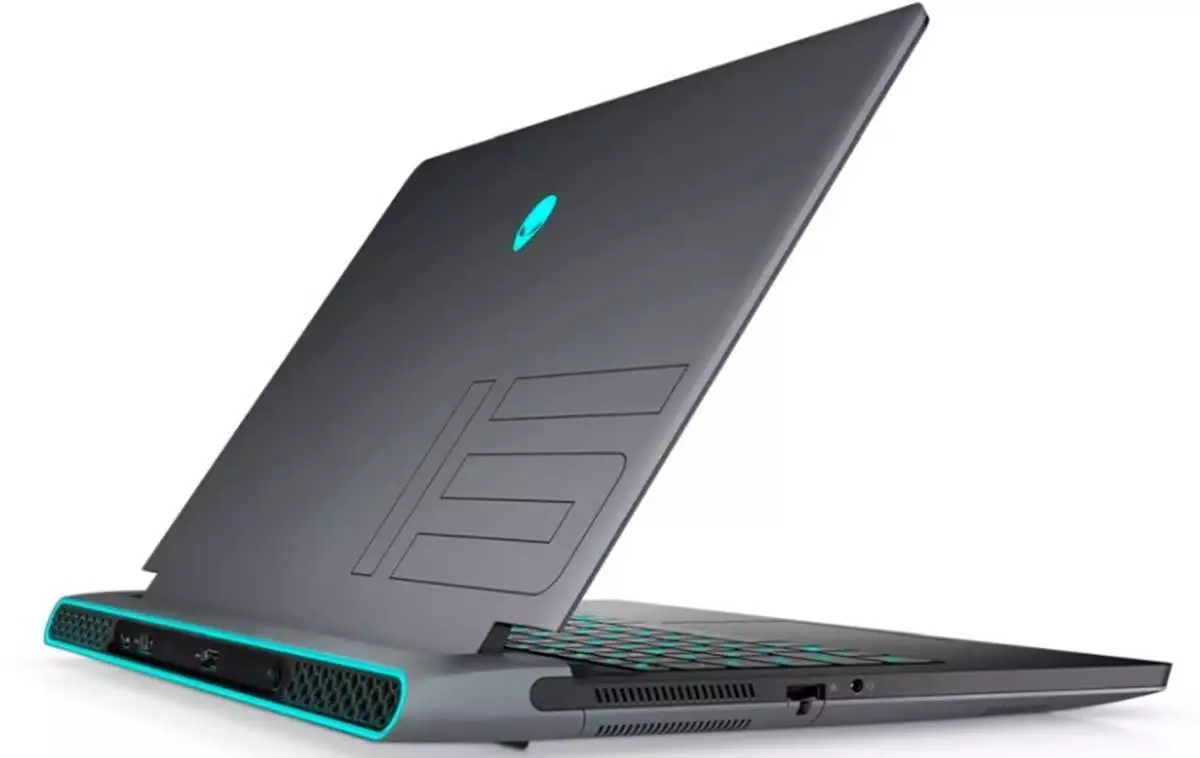 Baca Juga: Ketahui 5 Hal Ini, Sebelum Memutuskan Beli Laptop Atau PC
Model Alienware m15 R6 dan m15 Ryzen Edition R5 memadukan teknologi terbaru dan fitur desain terkini guna memberikan pengalaman visual terbaik kepada pengguna.
Seri m15 dikatakan mempunyai kecepatan refresh tercepat di jenis laptop 15 inci. Kedua fitur seluler mempunyai kecepatan refresh sampai QHD 240Hz.
Fitur desain terbaru yang disebut Dark Core menggelapkan warna internal laptop, mengurangi gangguan serta memungkinkan pengguna untuk fokus bermain games.
Alienware m15 R6 dan m15 Ryzen Edition R5 memakai formula lapisan cat Silky-Smooth High-Endurance buat menutupi bodi laptop ini. Susunan ini dikatakan membuat laptop Alienware lebih tahan bercak serta menawarkan tampilan desain premium.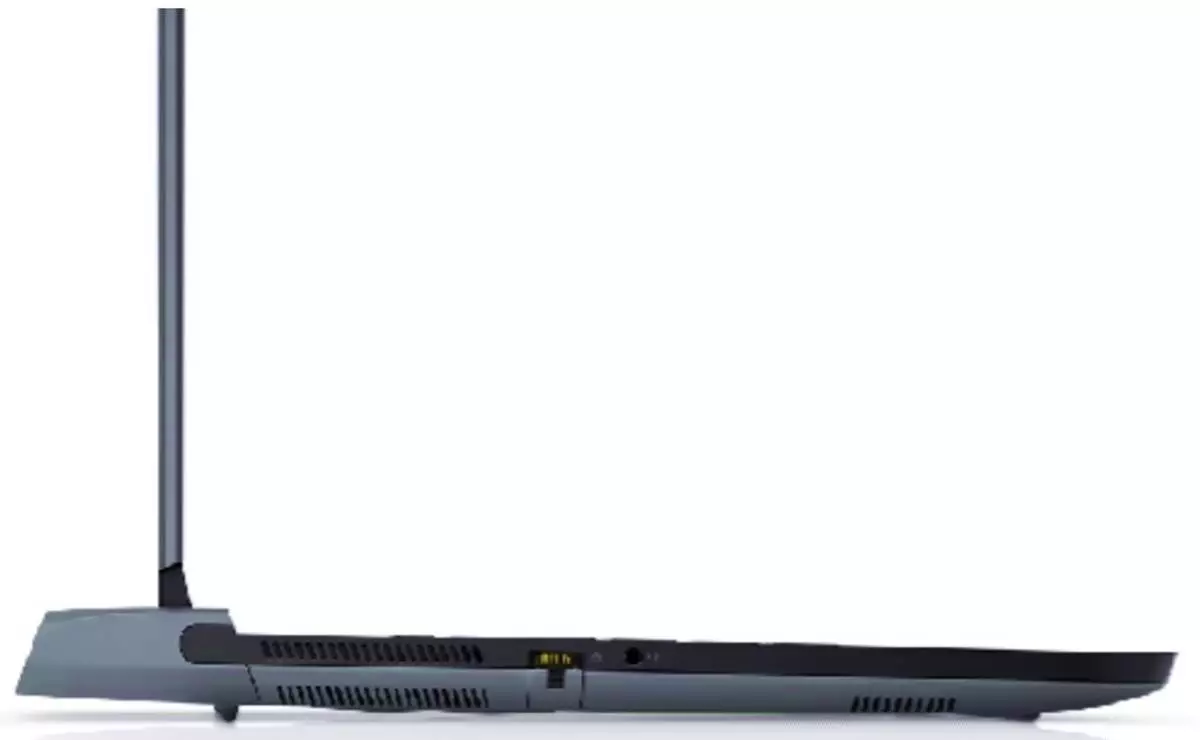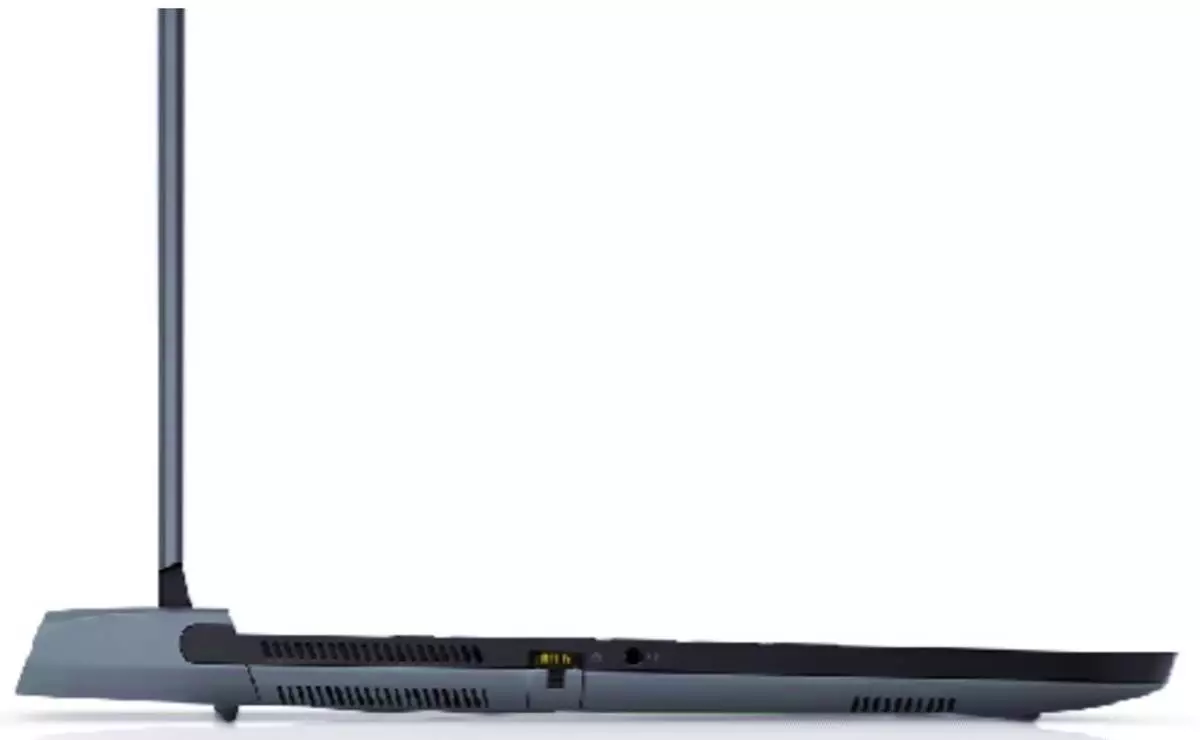 Baca Juga: Cara Menjaga Keamanan Pada Perangkat Pc Dan Laptop
Tidak hanya itu, Alienware m15 menawarkan opsi keyboard profil ultra- rendah yang dikembangkan bersama dengan Cherry MX. Ini mempermudah gamer untuk membiasakan perangkat lunak tombol makro buat pemakaian laptop yang maksimal.
Alienware m15 R6 ditenagai oleh prosesor Intel Core H series generasi ke- 11 terkini serta prosesor grafis laptop NVIDIA GeForce RTX 30 series yang baru.
Kedua fitur mobile tersebut dilengkapi dengan memori DDR4 3200MHz yang bisa dibesarkan lebih lanjut oleh pengguna.
Keyboard ini juga dilengkapi dengan per- key AlienFX RGB backlighting sampai 16, 8 juta warna buat memberikan pengalaman bermain games yang lebih mengasyikkan.
Di sisi mesin, Alienware m15 Ryzen Edition R5 ditenagai oleh prosesor mobile AMD Ryzen 5000 H Series serta GPU NVIDIA GeForce RTX 30 Series.
Alienware m15 Ryzen Edition R5 dibanderol Rp 38 jutaan, sedangkan Alienware m15 R6 dibanderol Rp40 jutaan. Kedua fitur mobile tersebut telah ada di pasaran pada akhir Oktober mendatang.
Baca Juga: Cara Untuk Meningkatkan Kecepatan PC Atau Laptop Yang Lambat
Spesifikasi Alienware m15
Spesifikasi
Alienware m15 R6 Intel

Alienware m15 R5 Ryzen Edition

Processor Options

•Intel® Core™ i5 11400H (6-Core, 12MB L3 Cache, up to 4.5 GHz with Turbo Boost Technology)
•Intel® Core™ i7 11800H (8-Core, 24MB L3 Cache, up to 4.6 GHz with Turbo Boost Technology)
•Intel® Core™ i9 11900H (8-Core, 24MB L3 Cache, up to 4.9 GHz with Turbo Boost Max 3.0 Technology)
•AMD Ryzen™ 7 5800H 8 cores, 16 threads, 3.20 → 4.40 GHz, 4MB L2 Cache, 16MB L3 Cache, 45W
•AMD Ryzen™ 9 5900HX 8 cores, 16 threads, 3.30 → 4.60 GHz, 4MB L2 Cache, 16MB L3 Cache, 45W
Operating System

Microsoft® Windows® 10 Home 64-bit Microsoft® Windows® 10 Pro 64-bit
Microsoft® Windows® 10 Home 64-bit Microsoft® Windows® 10 Pro 64-bit
Memory Options
•8GB DDR4 3200 MHz
•16GB DDR4 3200 MHz
•32GB DDR4 3200 MHz
•8GB DDR4 3200 MHz
•16GB DDR4 3200 MHz
•32GB DDR4 3200 MHz
Storage Options
Single Storage Configurations
•256GB PCIe M.2 SSD
•512GB PCIe M.2 SSD
•1TB PCIe M.2 SSD
•2TB PCIe M.2 SSD
Dual-Drive Non-RAID Configurations
•512GB (2x 256GB PCIe M.2 SSD)
•1TB (2x 512GB PCIe M.2 SSD)
•2TB (2x 1TB PCIe M.2 SSD)
•4TB (2x 2TB PCIe M.2 SSD)
Single Storage Configurations
•256GB PCIe M.2 SSD
•512GB PCIe M.2 SSD
•1TB PCIe M.2 SSD
•2TB PCIe M.2 SSD
Dual-Drive Non-RAID Configurations
•512GB (2x 256GB PCIe M.2 SSD)
•1TB (2x 512GB PCIe M.2 SSD)
•2TB (2x 1TB PCIe M.2 SSD)
•4TB (2x 2TB PCIe M.2 SSD)
Graphics
•NVIDIA® GeForce RTX™ 3050 Ti 4GB GDDR6
•NVIDIA® GeForce RTX™ 3060 8GB GDDR6
•NVIDIA® GeForce RTX™ 3070 8GB GDDR6
•NVIDIA® GeForce RTX™ 3080 8GB GDDR6
•NVIDIA® GeForce RTX™ 3050 Ti 4GB GDDR6
•NVIDIA® GeForce RTX™ 3060 8GB GDDR6
•NVIDIA® GeForce RTX™ 3070 8GB GDDR6
•NVIDIA® GeForce RTX™ 3080 8GB GDDR6
Graphics Power
Maximum Graphics Power: 80W
NVIDIA GeForce RTX 3050 Ti
• TGP: 80W
• Base clock: 1462.5 MHz
• Boost clock: 1695 MHz
Maximum Graphics Power: 125W
NVIDIA GeForce RTX 3060
• TGP: 115W
• Dynamic Boost: 10W
• Base: 1387 MHz
• Boost: 1702 MHz
NVIDIA GeForce RTX 3070
• TGP: 115W
• Dynamic Boost: 10W
• Base: 1110 MHz
• Boost: 1560 MHz
NVIDIA GeForce RTX 3080
• TGP: 115W
• Dynamic Boost: 10W
• Base: 1110 MHz
• Boost: 1545 MHz
•NVIDIA® GeForce RTX™ 3050 Ti
4GB GDDR6 VRAM.
•NVIDIA® GeForce RTX™ 3060
6GB GDDR6 VRAM.
•NVIDIA® GeForce RTX™ 3070
8GB GDDR6 VRAM.
Display
15.6" FHD (1920 x 1080) 165Hz 3ms with ComfortView Plus
15.6" FHD (1920 x 1080) 360Hz 1ms with ComfortView Plus, NVIDIA G- SYNC and Advanced Optimus
15.6" QHD (2560 x 1440) 240Hz 2ms with ComfortView Plus, NVIDIA G-SYNC and Advanced Optimus
• FHD panels feature 300-nits brightness and 100% sRGB color gamut
• QHD panel features 400-nits brightness and 100% DCI-P3 color gamut
15.6" FHD (1920 x 1080) 165Hz 3ms with ComfortView Plus
15.6" FHD (1920 x 1080) 360Hz 1ms with ComfortView Plus, NVIDIA G- SYNC and Advanced Optimus
15.6" QHD (2560 x 1440) 240Hz 2ms with ComfortView Plus, NVIDIA G-SYNC and Advanced Optimus
• FHD panels feature 300-nits brightness and 100% sRGB color gamut
• QHD panel features 400-nits brightness and 100% DCI-P3 color gamut
Ports
Left
(1x) RJ-45 Ethernet NIC Port (1x) Global headset jack
Right
(1x) Type-A USB 3.2 Gen 1 Port
(1x) Type-A USB 3.2 Gen 1 Port w/ PowerShare 2
Back
(1x) Power/DC-in Port
(1x) Type-C (Thunderbolt 4*, USB 3.2 Gen 2, 15W (3A/5V) Power Delivery) Port (Thunderbolt 4 available with configurations based on NVDIIA GeForce RTX 3060 or higher) (1x) Type-A USB 3.2 Gen 1 Port
(1x) HDMI 2.1 Output Port
Left
(1x) RJ-45 Ethernet NIC Port (1x) Global headset jack
Right
(1x) Type-A USB 3.2 Gen 1 Port
(1x) Type-A USB 3.2 Gen 1 Port w/ PowerShare 2
Back
(1x) Power/DC-in Port
(1x) Type-C
(1x) Type-A USB 3.2 Gen 1 Port
(1x) HDMI 2.1 Output Port
Chassis Materials
Based on Alienware's Legend industrial design language Engineered with Alienware Cryo-Tech™ Cooling technology Constructed with copper alloy thermal components
Based on Alienware's Legend industrial design language Engineered with Alienware Cryo-Tech™ Cooling technology Constructed with copper alloy thermal components
Color Options
Dark Side of the Moon with High Endurance Clear Coat and Silky-Smooth Finish
Dark Side of the Moon with High Endurance Clear Coat and Silky-Smooth Finish
Keyboard Options
•Alienware mSeries 4-Zone AlienFX RGB keyboard (Standard)
1.7mm key travel
Includes anti-ghosting technology
•Alienware's CherryMX ultra low-profile mechanical laptop keyboard with per-key AlienFX lighting (Optional)
1.8mm key travel
Includes N-key rollover technology
•Alienware mSeries 4-Zone AlienFX RGB keyboard (Standard)
1.7mm key travel
Includes anti-ghosting technology
Touchpad Details
Multi-touch gesture touchpad with integrated scrolling
Multi-touch gesture touchpad with integrated scrolling
Camera
•Alienware HD (1280x720 resolution) camera with dual- array microphones (Standard)
•Alienware HD (1280x720 resolution) camera with dual- array microphones and Windows Hello IR support
•Alienware HD (1280x720 resolution) camera with dual- array microphones (Standard)
•Alienware HD (1280x720 resolution) camera with dual- array microphones and Windows Hello IR support
Networking Details
Killer E2600 1Gbps Ethernet NIC (Standard)
Killer™ Wi-Fi 6 AX1650 802.11ax 2x2 Wireless LAN and Bluetooth 5.2 (Standard)
Killer™ Wi-Fi 6 AX1650 802.11ax 2x2 Wireless LAN and Bluetooth 5.2 (Standard)
Battery Details
Lithium Ion (86 Whr) Battery with Alienware Battery Defender technology
Lithium Ion (86 Whr) Battery with Alienware Battery Defender technology
Power Adapter Options
•240W adapter
•Alienware 240W small form factor adapter
•240W adapter
•Alienware 240W small form factor adapter
Dimensions & Weight
Height (rear): 19.25 mm. ( 0.7579 in.) Height (front): 12 mm. ( 0.47 in.) Height (peak): 22.85 mm. (0.8996 in.)
Depth: 272.5 mm. ( 10.73 in.)
Width: 356.2 mm. ( 14.02 in.)
Lowest weight: 2.42 Kgs. (5.34 Lbs.)
Maximum weight: 2.69 Kgs. (5.93 Lbs.)
Height (rear): 19.25 mm. ( 0.7579 in.) Height (front): 12 mm. ( 0.47 in.) Height (peak): 22.85 mm. (0.8996 in.)
Depth: 272.5 mm. ( 10.73 in.)
Width: 356.2 mm. ( 14.02 in.)
Lowest weight: 2.42 Kgs. (5.34 Lbs.)
Maximum weight: 2.69 Kgs. (5.93 Lbs.)
Software
Alienware Command Center including AlienFX lighting, Game Library with auto-tune game profile functionality, Fusion ( and Alienware Adrenalin, Alienware Mobile Connect
Alienware Command Center including AlienFX lighting, Game Library with auto-tune game profile functionality, Fusion ( and Alienware Adrenalin, Alienware Mobile Connect
Peripheral Ecosystem
Alienware 38 Curved Gaming Monitor - AW3821DW, Alienware 7.1 Gaming Headset - AW510H, Alienware Low- Profile RGB Mechanical Gaming Keyboard - AW510K, Alienware RGB Gaming Mouse - AW510M, Alienware 25 Gaming Monitor - AAW2521HF/L, Alienware 27 Gaming Monitor - AW2721D
-
Trusted Protection Module
Included and firmware/software based
Included and firmware/software based